Do Solar Hot Water Systems Work in Vermont
Yes! consumers in the the Mad River Valley have been using the solar energy to heat their domestic hot water for decades. We offer systems designed to operate in our colder climates. Typically a solar hot water system will provide for about 70% of your hot water needs annually and almost 100% in summer months.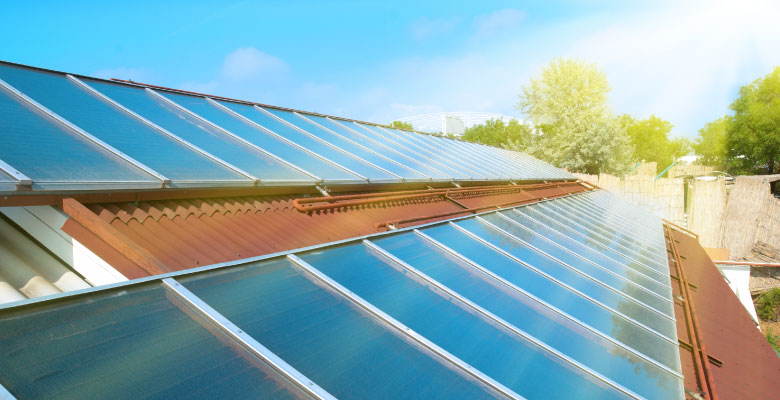 How Does A Solar Water Heating System Operate?
In the Mad River Valley we use active closed loop systems. This provides excellent year-round performance and eliminates freeze-up concerns. This is a typical solar operating sequence:
An antifreeze solution (typically glycol and water) is circulated through the solar panels to be heated by sun. The pump controlling this process only operates when solar energy is available in the panels.
The heated antifreeze solution returns to a heat exchanger in the solar water tank. Here the warmth from the antifreeze passes to the potable water in the solar tank. Hot water is now available for use through-out the home.
If there is not enough solar energy available a backup energy source is used to provide additional water heating capacity